How To Enroll In Premier Online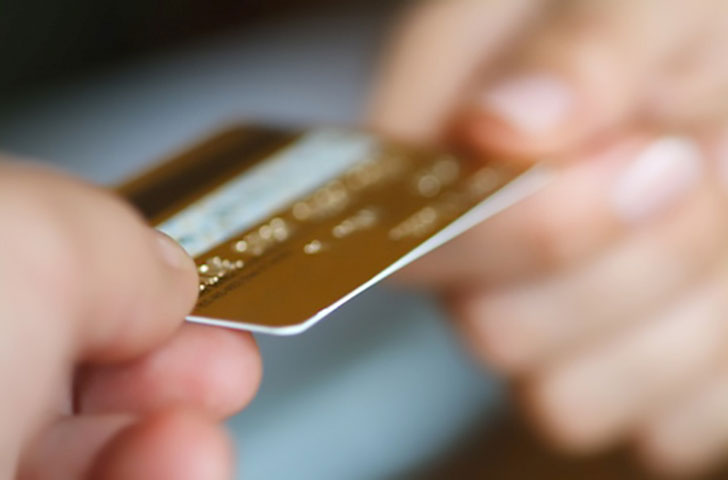 About First PREMIER Bank
First PREMIER Bank is one of the largest issuer of Visa and MasterCard in the United States. This bank is founded by T. Denny Sanford, and is based in South Dakota. It is mainly focusing on a wide range of financial services, including subprime credit card.
About PREMIER Online
PREMIER Online is an Internet resource that allows cardholders to access and manage their credit card accounts conveniently online. Enrollment is quick, easy, and is conducted entirely over safe, secure websites.
Upon completion of the enrollment, you can manage your account information anytime you like from any device with an Internet connection. What's more, PREMIER Online lets you easily review your account balance and recent card activity as well as pay bills, generate card statements, and look at what credit is available to you.
How Can You Enroll In PREMIER Online To Manage Your First PREMIER Bank Credit Card?
Before you begin, you will need to prepare the following:
1. A device with internet access.
2. A First PREMIER Bank Credit Card.
Detailed instructions:
1. Go the First PREMIER Bank Credit Card website at: https://www.mypremiercreditcard.com/, and click on the button marked "Enroll".

2. Enter your personal and cardholder information into the required fields, choose a Username and Password, and enter your email address. Click on the button marked "Continue."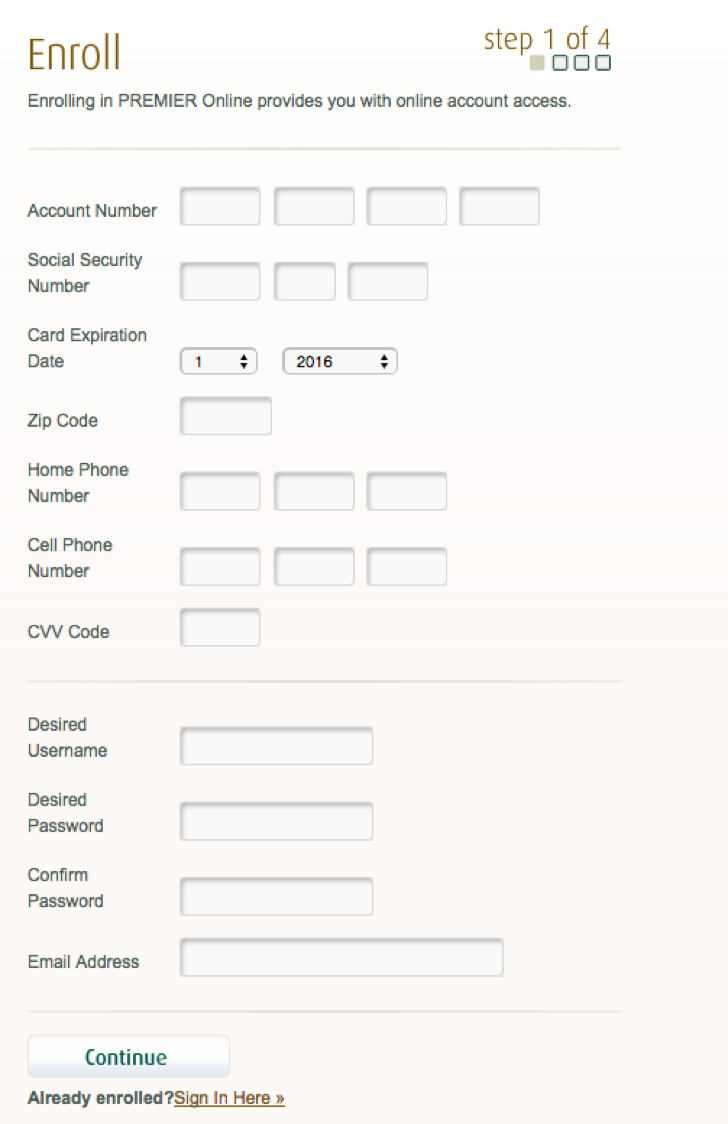 3. Finish the enrollment as instructed.
4. For further information about PREMIER Online and its services, please refer to the First PREMIER Help Center webpage at: https://www.mypremiercreditcard.com/help.aspx