How To Sign Up For Nordstrom Account Access?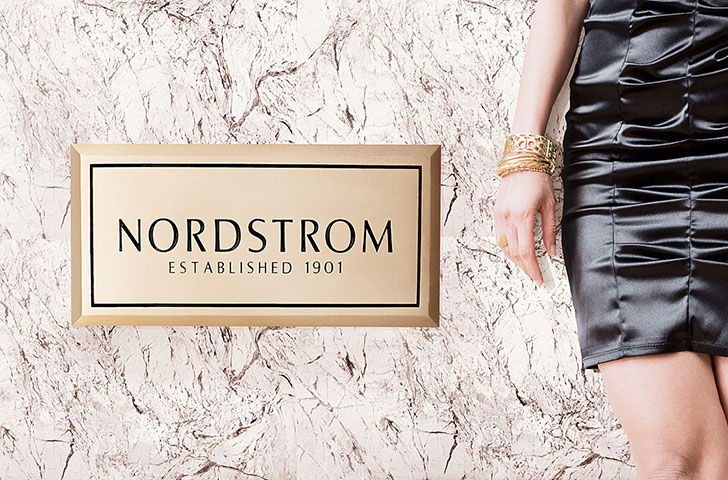 Headquartered in Washington, United States, Nordstrom is an American fashion retailer beginning as a shoe retailer and expanded itself into one of the largest clothing retailers with 119 full-line stores. There are more than 67,000 employees serving its customers. If you have a Nordstrom credit card, and love to shop with Nordstrom, you may sign up your account online, so that you can manage your account online in an easy way. Besides, it is secure and quick.
Instruction:
1. You need to have a Nordstrom credit card.
2. Go to http://www.nordstromcard.com
3. Click on "Sign Up Now" button at the right part of the page.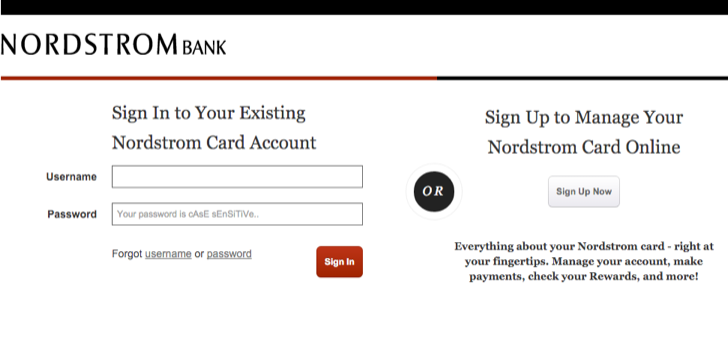 4. Enter your card information and your personal information as required, and click on the red "Continue" button.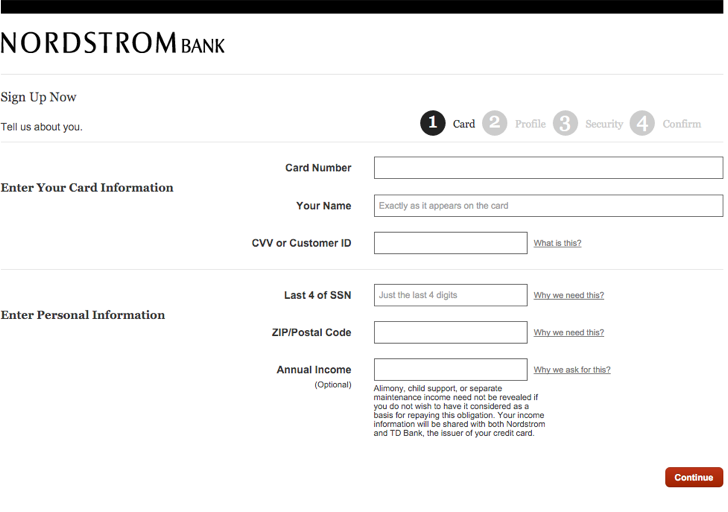 5. Follow the instructions to finish the signing up process.
6. If you have any questions, please refer to https://www.nordstromcard.com/portalserver/nordstrom/faq