How To Get Yourself A New Job Through Indeed.com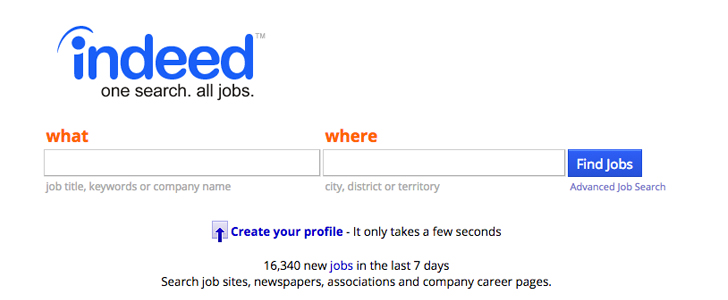 About Indeed
Indeed.com is a job search engine. It was launched in November 2004 by Recruit. Indeed is now available in more than 50 countries and 28 languages. It is based in Austin, Texas, US.
About Finding Jobs
Indeed provides various types of jobs for job seekers. You just have to type keywords about the job you want to have and the location that you prefer into the required place, then indeed will show you a number of possible alternative choices.
With Indeed.com, you can get perfect jobs for yourself, and looking for jobs in indeed is a simple and convenient method for job seekers to find a great job. Besides, it is totally free.
How Can You Find A Great New Job With Indeed.com?
Before you begin, you will need a device with internet access.
Detailed Instructions:
1. Go to the indeed website at www.indeed.com, then click "Sign In" to go to next page. Click "Create an account free".

2. Enter your email address and create a password, and click "Register" to own your account. Then you can search for jobs.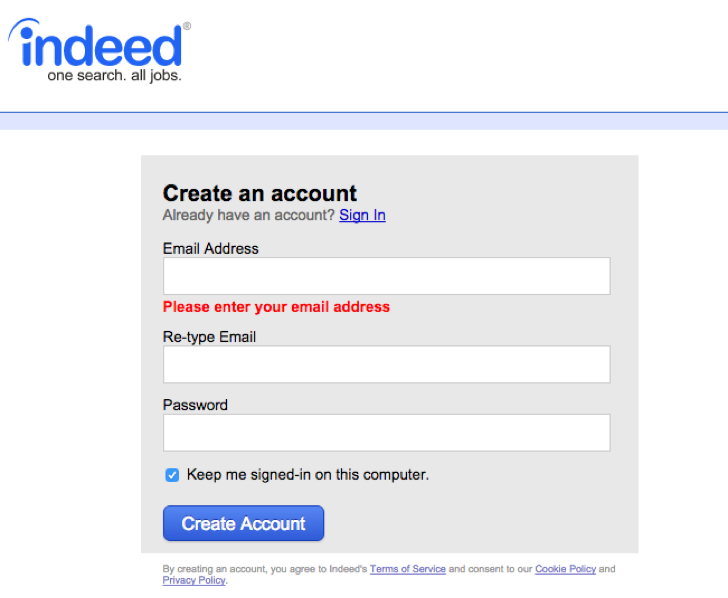 3. After you've run a search, click on any job title to view the job details, and this takes you out of Indeed to the very website listing the job where you can see more information about it.
4. When you have found the right job you want after comparing all the alternatives indeed listed for you, you can start to apply for that following application instructions on the website.
5. For further information, refer to Contact Us website at: http://www.indeed.com/help