How To Create A Samsung Account?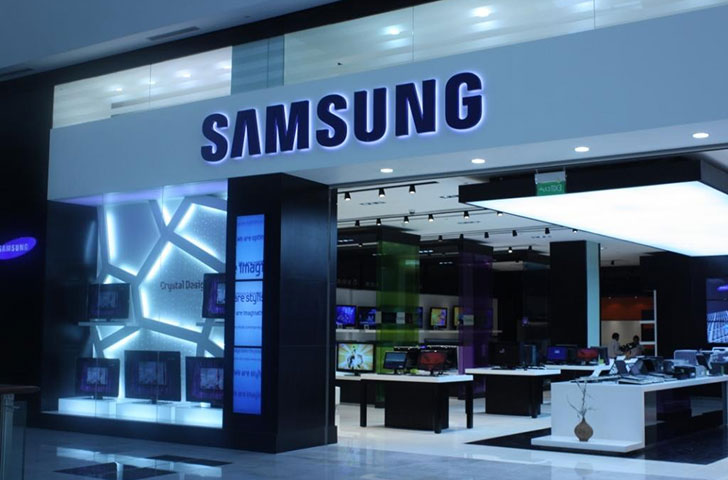 Headquartered in Seoul, Samsung is one of the largest multinational companies specialising in consumer electronics, entertainment, chemicals, medical equipment, and so on. There are numerous subsidiaries, all of which produce about 1/5 of South Korea's total exports. Samsung encourages its customers to register the products after purchasing. Though registering your products online, you can get extended warranties and receive use tips on your smartphones, tablets, TVs, and other devices, and may get a chance to win free Samsung products.
Instruction:
1. You need to have a valid email address.
2. Go to Samsung registration at http://www.samsung.com/us/support/register/product
3. Choose your products showed in the middle of the page first. Take the TV model "4K SUHD JS8500 Series Smart TV - 48" Class (47.6" Diag.)" for example.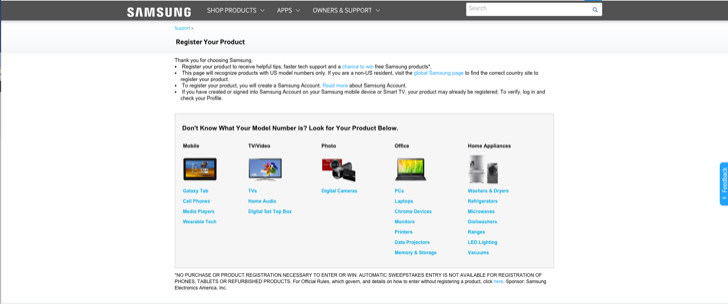 4. Click on the "REGISTER THIS PRODUCT".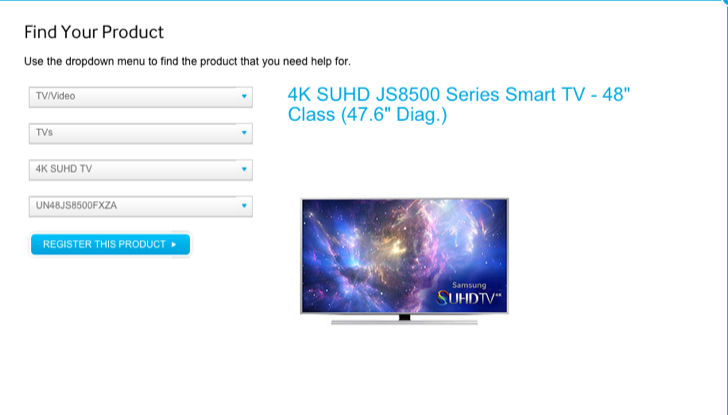 5. Click "SIGN UP" button to create a Samsung account.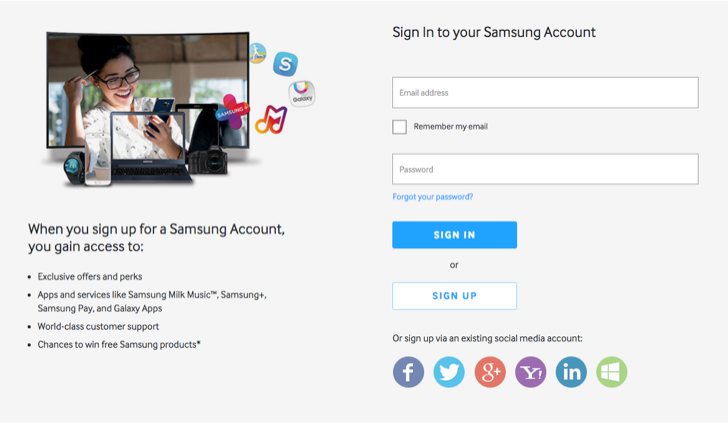 6. Enter your basic information including your name, zip code, email address, phone number, and so on. Then submit your application.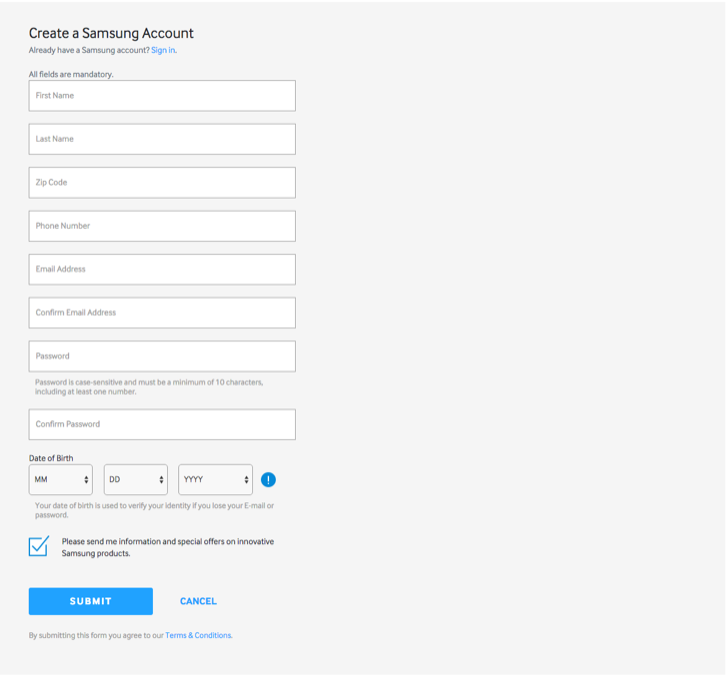 7. Follow the instructions to finish the registering process.
8. If you have any questions, please refer to Samsung Help at http://www.samsung.com/us/support/account/help/#!/