How To Register To Manage An Argos Card Online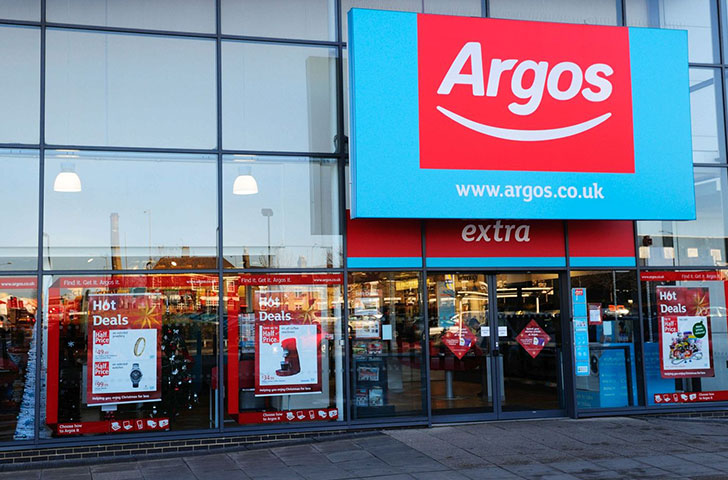 About Home Retail Group
Home Retail Group is one of the leading home and general merchandise retailers in UK. It was founded in 2006, and its headquarter is in Milton Keynes, Buckinghamshire, UK. It mainly sells consumer goods.
About Argos Card
Argos Card is issued by Home Retail Group which can make customers' shopping at Argos faster and easier. It takes only two simple steps for customers to register their Argos Card by providing their card details.
Upon completion of the registration, customers will be able to enjoy a wide range of convenient services of Argos Card. For example, they can view their card information, make their payments and check their balance. Besides, they can contact Home Retail Group securely at any time.
How Can You Register To Manage An Argos Card Online?
Before you begin, you will need to prepare the following:
1. Your Argos Card.
2. Your Argos Card statement or the letter your card came with.
3. A device with internet access.
Detailed Instructions:
1. Go to the homepage of My Argos Card at: https://www.myargoscard.co.uk/cards/security/logon/logon.aspx, and click "Register Now".

2. Enter your account number, card expiry date, date of birth, postcode, and current credit limit. Then click "Next".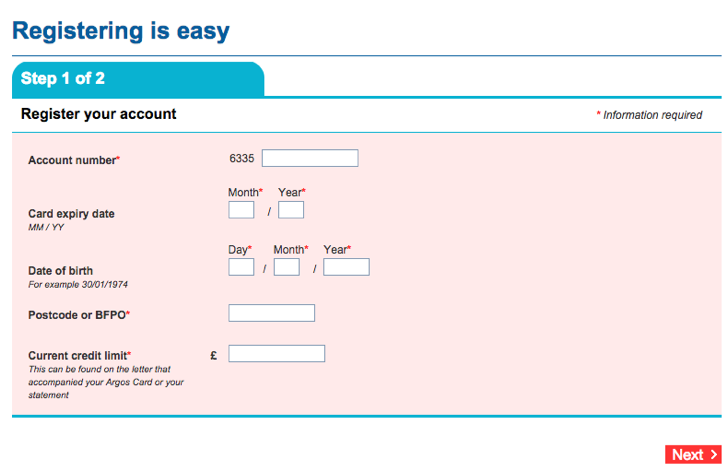 3. Complete the security questions and set up your own ID codes. Then finish the rest of the steps as instructed by the website.
4. For further information, refer to the FAQ of My Argos Card at: https://www.myargoscard.co.uk/en/sitecore/content/Argos/Web_Channel/Cards/SiteInfo/FAQ.aspx