How To Take Part In The Banana Republic Survey?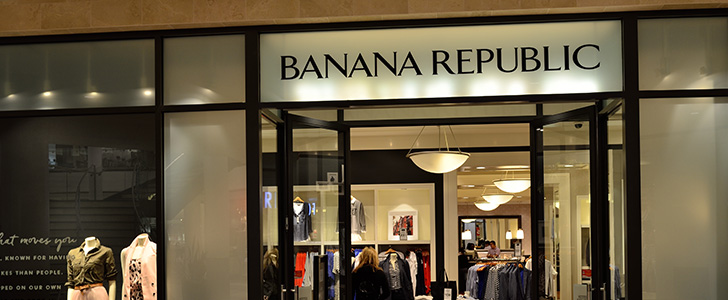 Founded in 1978, Banana Republic is one of American clothing retailers and now it has more than 600 stores worldwide. It conducts an online method aiming at collecting feedbacks from its customers. If you have shopped with the Banana Republic, you are welcome to share your experience at a Banana Republic store. What's more, you will get a 20% off coupon code, so that you can redeem next time you visit a Banana Republic store.
Instruction:
1. You need a recent receipt from the Banana Republic.
2. Go to http://www.survey4br.com
3. Select the country where you made your purchase.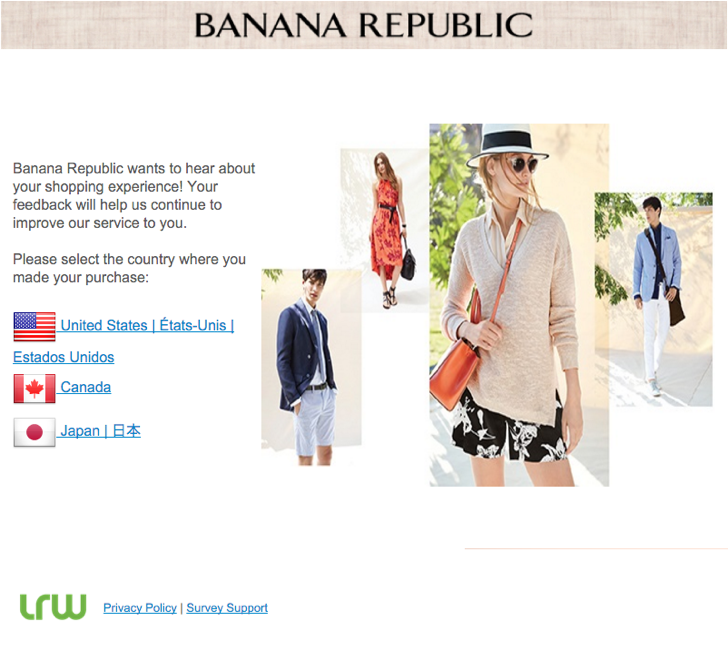 4. Read the instructions first, and click "Next" to start the survey.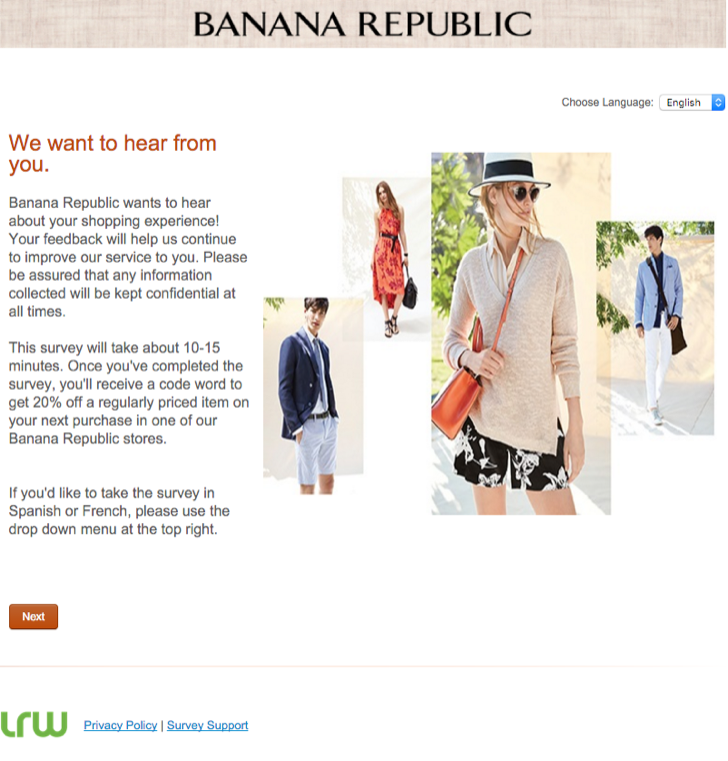 5. Enter your age number, and select your gender.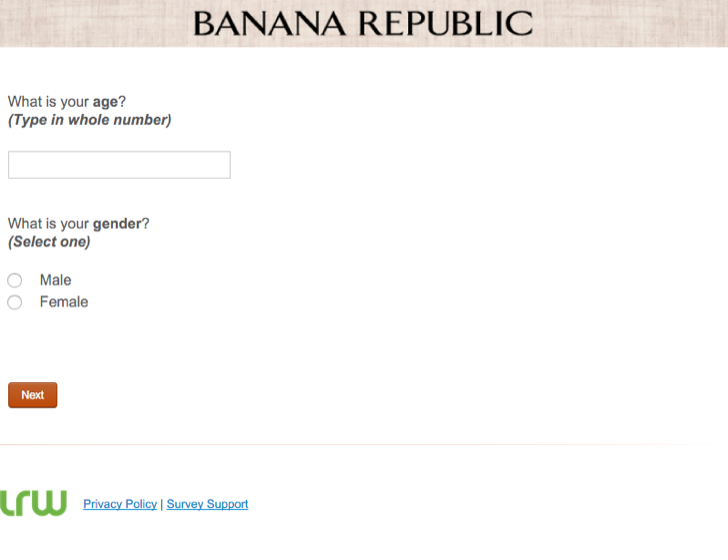 6. Find your receipt, and click "Next" button.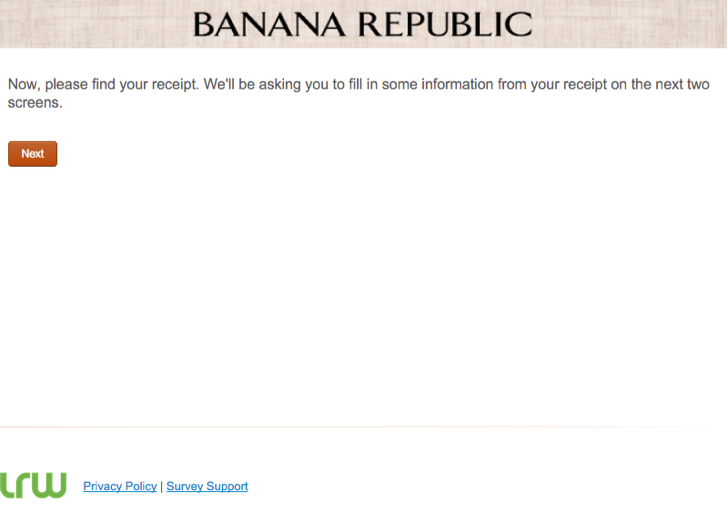 7. Select your country, state of your store, store number in the required filed to continue.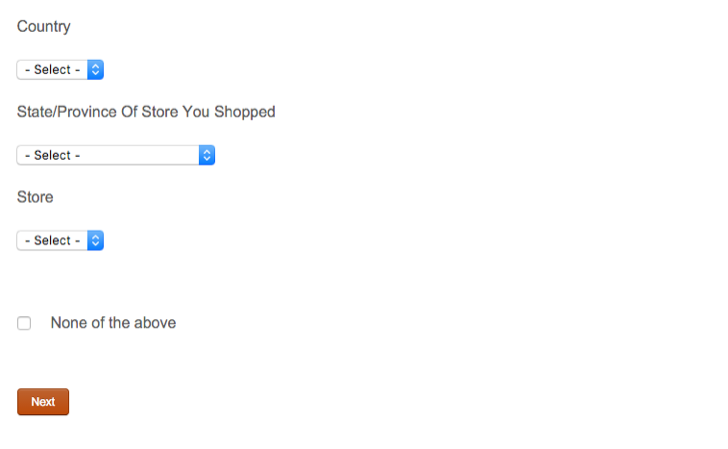 8. Enter the time and date shown on your receipt.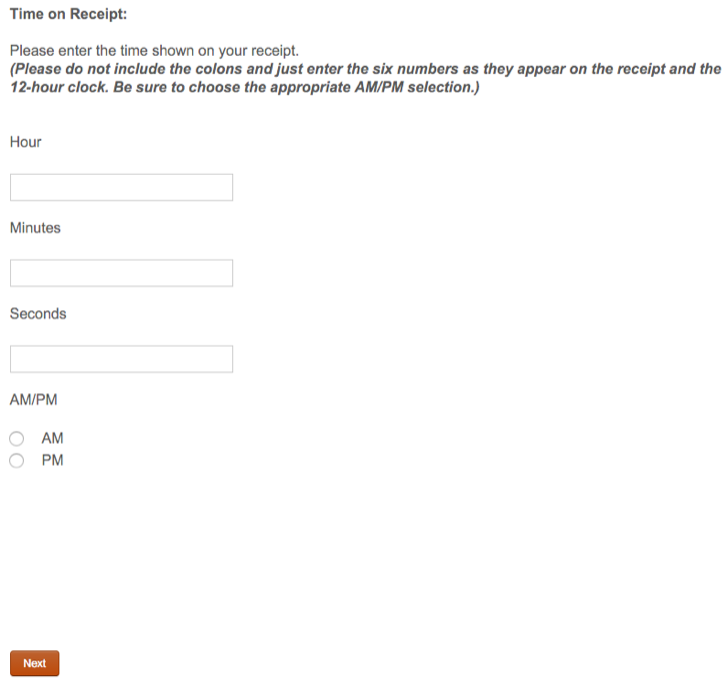 9. Follow the instructions to finish the survey.