How To Take Part In Burger King Customer Survey?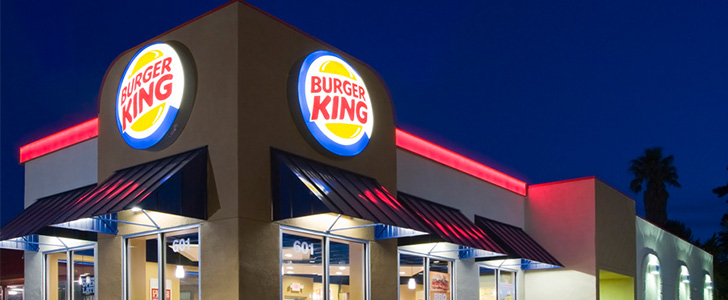 Started in 1953, Burger King is one of the largest fast food chains with its headquarter in Florida, United States. The company is rapidly growing, and now it has more than 13,000 locations in 79 countries. Burger king is conducting a customer experience survey to collect feedbacks from its customers. If you visited Burger King recently, and kept your receipt, you are welcome to the survey to tell the company about your experience. Upon completion of the survey, you will get a validation code, so that you can redeem an offer for your next visit Burger King.
Instruction:
1. You need a Burger King receipt.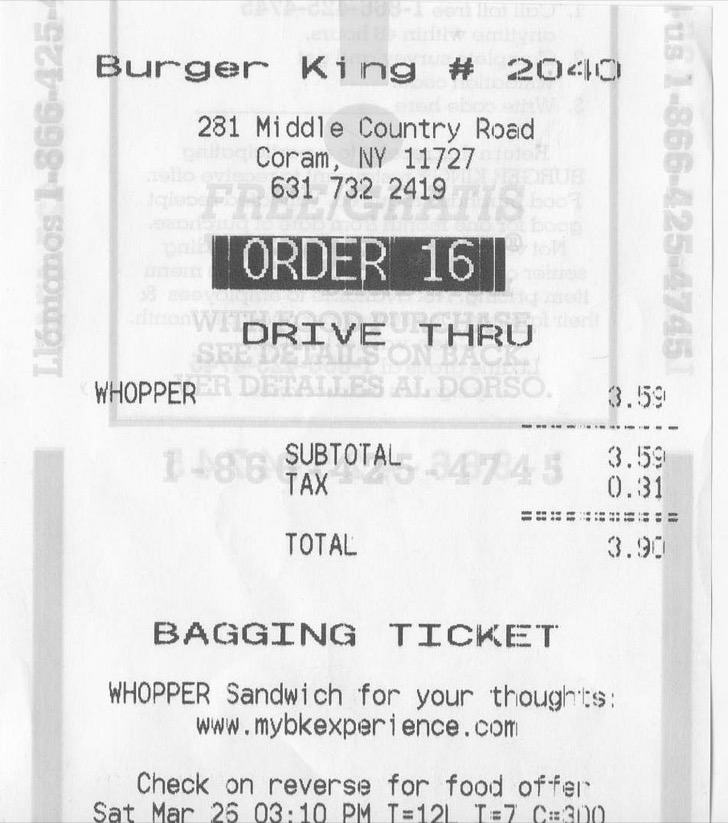 2. Go to http://www.mybkexperience.com
3. Enter the restaurant number on the front of your receipt, and click on the "Next" button.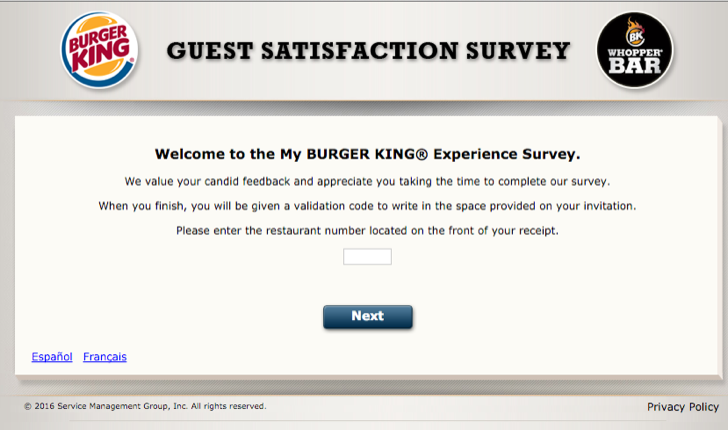 4. Follow the instructions to finish the survey.