How To Sign Up To Access To Your CIGNA Account Online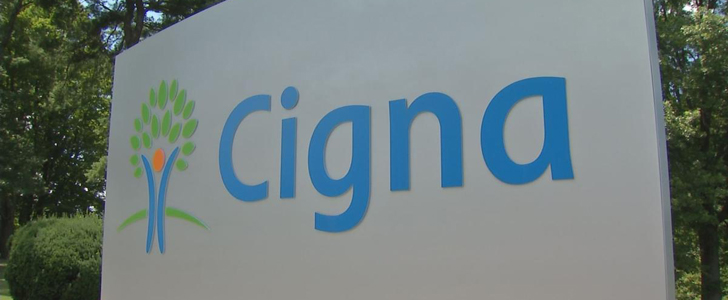 About CIGNA
CIGNA is a health services organization across the world. It was founded in 1982, and its headquarter is at 900 Cottage Grove Road, Bloomfield, Connecticut, U.S.. Its main products include health plans, group disability, life and accident insurance, and disability and workers' compensation case management.
About myCIGNA Account
MyCIGNA account enables the customers to review the coverage information online whenever and wherever at their own convenience. Customers will be able to review the account balance and plan coverage, check claim status, search for a doctor, upgrade your profile.
Upon completion of the registration, you can access your account over the internet in a safe, secure fashion. The procedure of registration is easy, simple and convenient.
How Can You Register For A MyCIGNA Account To Manage Your CIGNA Plans Online?
Before you begin, you will need to prepare the following:
1. A device with internet access.
2. A Cigna Customer ID or Social Security Number.
Detailed Instructions:
1. Go to the myCIGNA website at: www.mycigna.com, and then click "REGISTER NOW".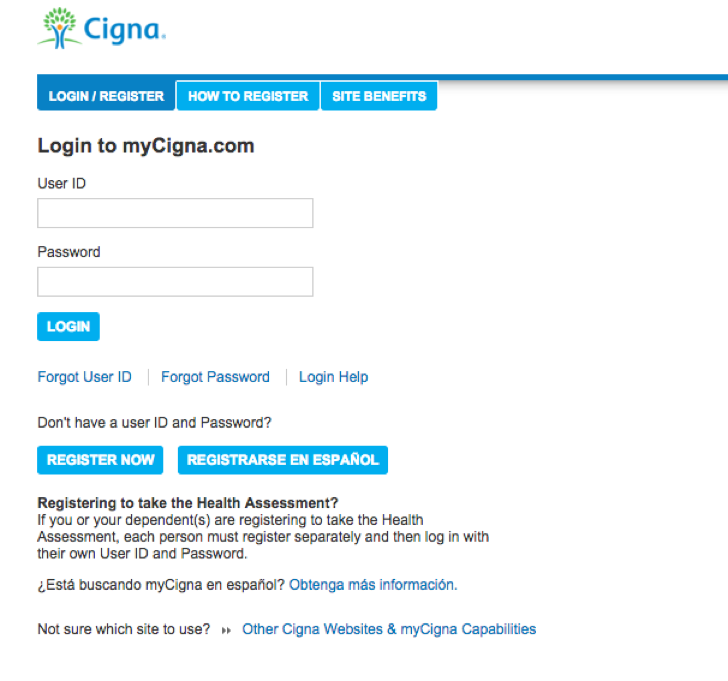 2. Enter your personal details, and click "NEXT".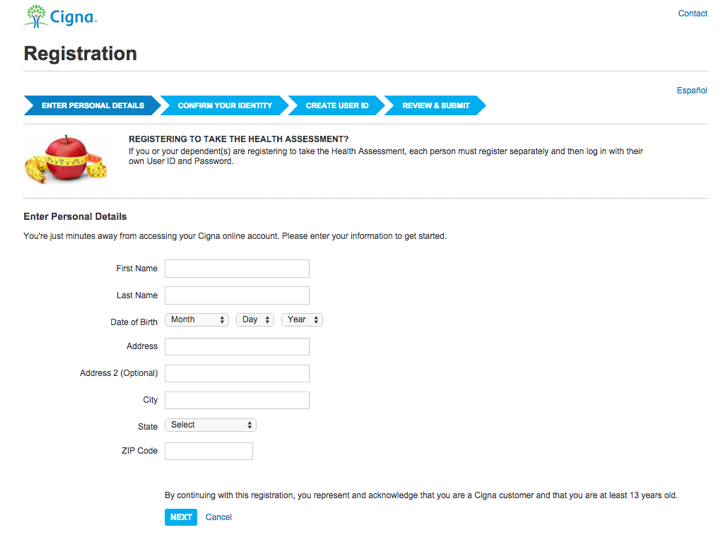 3. Accomplish the registration procedure according to the direction.
4. If you need help with registration, please call 1-800-853-2713.