How To Crown Carveries Guest Survey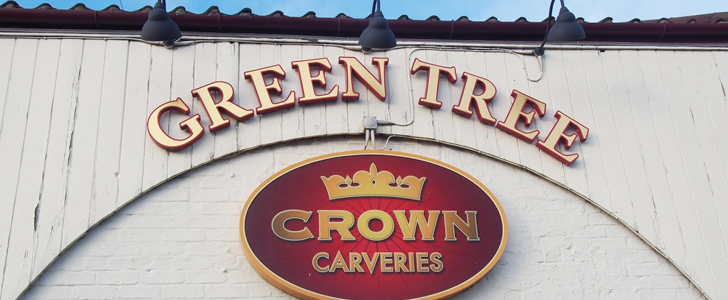 About Mitchells & Butlers and Crown Carveries
Mitchells & Butlers is a UK's company operating pubs, bars and restaurants. It operates more than 1,600 restaurants and pubs across the U.K. and it owns several brands of pubs and other brands and concepts. Crown Carveries is a pub brand run by Mitchells & Butlers.
About Crown Carveries Guest Satisfaction Survey
Crown Carveries Guest Satisfaction Survey is an online activity for the company collecting feedbacks from its customers. By learning what its customers need or how its customers think about their service or food, the company can have a better understanding on how to improve their service.
Upon completion of the survey, you will have 10 chances to win £1,000. Plus, you will also have a chance to win a meal for 4.
How Can You Take Part In Crown Carveries Guest Satisfaction Survey?
Before you begin, you will need to prepare the following:
1. A device with internet access.
2. A receipt from Crown Carveries.
Detailed Instructions:
1. Go to the Crown Carveries Guest Satisfaction Survey website at: http://ww19.empathica.com/sxml/mandb/PubAndCarvery/custsurveyCrown.jsp
2. Enter the telephone number which you can find on the front of your receipt into the required box and then click on the button marked "ENTER".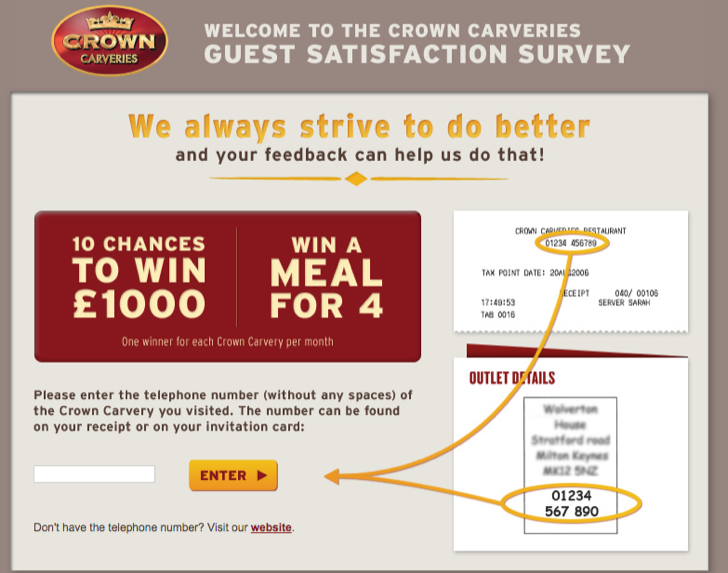 3. Answer the survey questions and follow instructions to finish the survey.
4. For more information about the official rules of the sweepstakes, you can go to: http://ww19.empathica.com/sxml/mandb/PubAndCarvery/rules/rules.htm
5. For further information, please refer to Contact Us website at: http://www.crowncarveries.co.uk/contactus