How To Renew An Illinois License Plate Online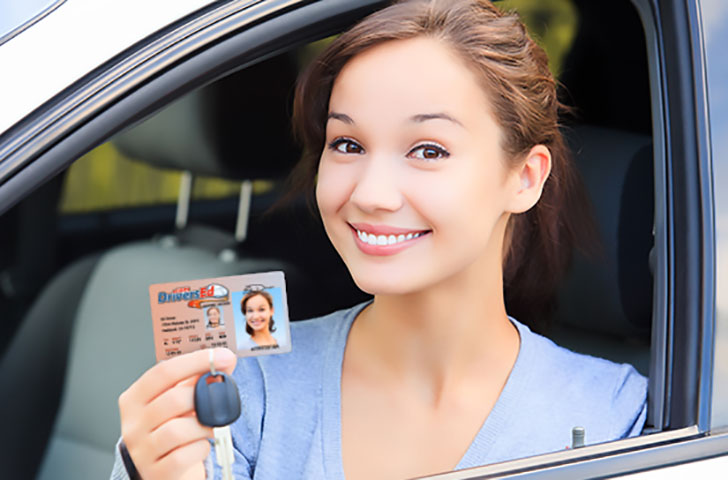 About Cyberdriveillinois
The official website of Jesse White, Illinois Secretary of State is Cyberdriveillinois. The Office of the Secretary of State is responsible for all vehicle registration and driver licensing, as well as state records and laws, and archives including the state library system.
About Renewing An Illinois License Plate With Cyberdriveillinois
Cyberdriveillinois has a special online service that allows Illinois drivers to renew the license plates on their vehicles over the internet.
By renewing your Illinois License Plate over Cyberdriveillinois, you will not have to waste a lot of time standing around in line waiting to fill out some forms to get your new plate. The service is easy to use and the entire process takes very little time to complete.
How Can You Renew An Illinois License Plate Online?
Before you begin, you will need to prepare the following:
1. A device with internet access.
2. A renewal notice with a PIN and registration number.
Detailed Instructions:
1. Go to the Cyberdriveillinois website at: www.cyberdriveillinois.com
2. Click "License Plates Renewal" on the right side of the page.

3. Read through the requirements and then click on the link marked, "Renew".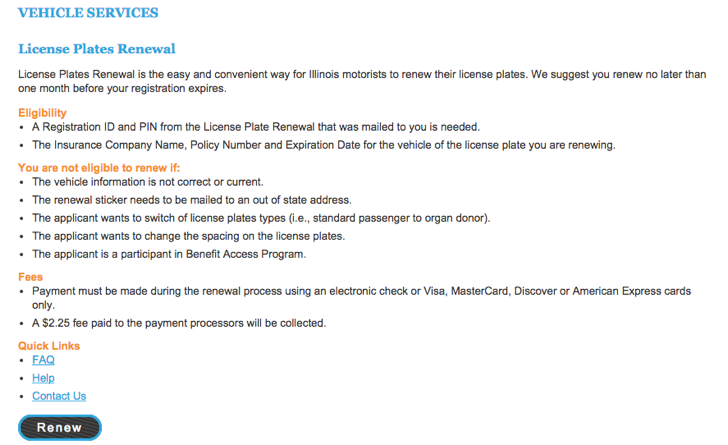 4. Enter the Registration ID and PIN number printed on the renewal notice you received in the mail and then click on the button marked, "Continue."

5. Follow the instructions step by step to finish the renewal.
6. Print out your receipt. Your new plate will be mailed to your home.
7. For further information about the online Illinois License Plate renewal process, please refer to Help page at: http://www.cyberdriveillinois.com/departments/vehicles/onlinerenewals/onlinehelp.html