How To Activate A Debenhams Beauty Club Card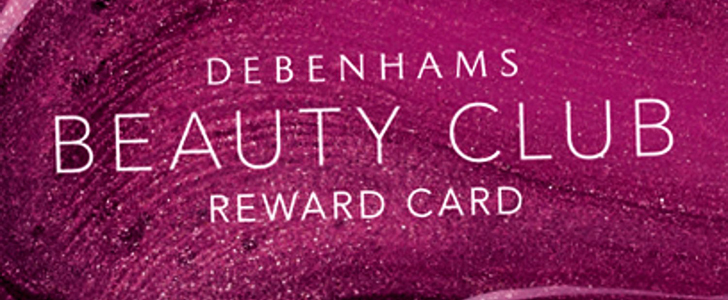 About Debenhams
Debenhams is a multinational retailer, based in the UK. It was founded in 1813 and headquarters in 10 Brock Street, London, England, United Kingdom. Its main products include clothing, household items and furniture and so on.
About Debenhams Beauty Club
Debenhams Beauty Club is a membership club of Debenhams. By picking up a Debenhams Beauty Reward Card at a Debenhams store and register at Debenhams Beauty Club online with a valid email address, you will start earning points in your Beauty Club Card for every dollar you spend at Debenhams, and the points can be redeemed for various rewards as you like.
As a Debenhams Beauty Club member, you can enjoy a range of privileges and benefits, which include exclusive gifts, offers and samples, free delivery and beauty makeovers, insider tips and advice, expert skincare messages, regular beauty features, the latest beauty news, etc.
How Can You Activate A Debenhams Beauty Club Card?
Before you begin, you will need to prepare the following:
1. You need to pick up a Beauty Club Card at a Debenhams store.
2. You need to have a device with access to the internet.
Detailed Instructions:
1. Visit the website of Debenhams Beauty Club at: http://www.debenhams.com/beautyclub
2. Click to choose which country you are from.
3. Click "Log in", and if you have a card but have not set up your online account yet, click "here".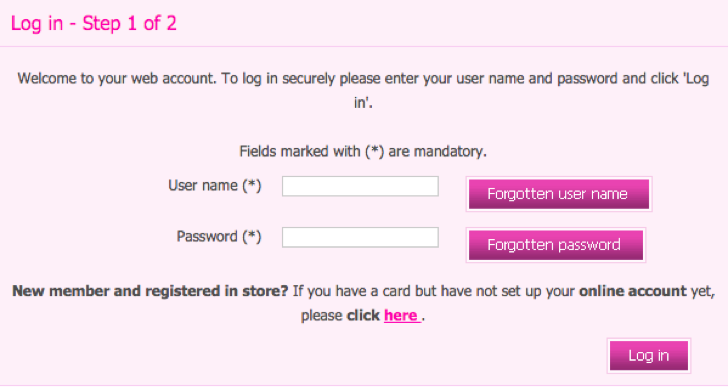 4. Enter the 16 digits Beauty Club Card number, date of birth and email address. And click "Submit".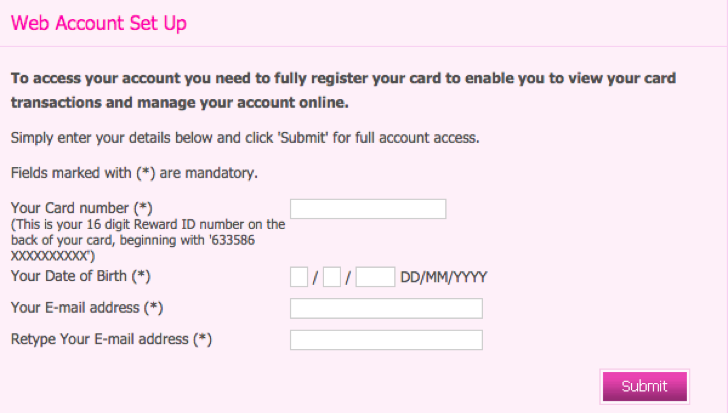 5. For further information, please refer to Contact Us page at: http://www.debenhams.com/wcsstore/DebenhamsUKSite/faq/home.html