How To File For A Week Of Unemployment Benefits?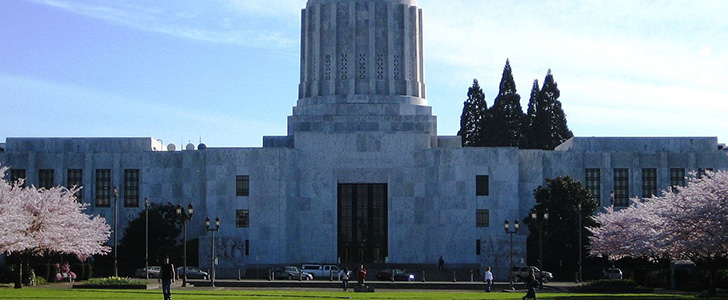 Founded in 1993, Oregon Employment Department is one of government agencies of Oregon which administrates the state's unemployment program, offers technical assistance for child care, reports and research to assistant job development, and so on. The Oregon Employment Department now offers a week of Unemployment Benefits. You can apply for the benefits through phone or internet. After you submit your claim, you need 30 minutes to check the status. If you are eligible, you will receive your payment in the form of a check through direct deposit or ReliaCard. Filing the benefit online is easy and available 24/7.
Instruction:
1. You need your Social Security Number, Personal Identification Number.
2. Go to http://www.workinginoregon.org
3. Click the link marked with "Use the Online Claim System" under the section "Unemployment".

4. Click the link "Claim a week of benefits".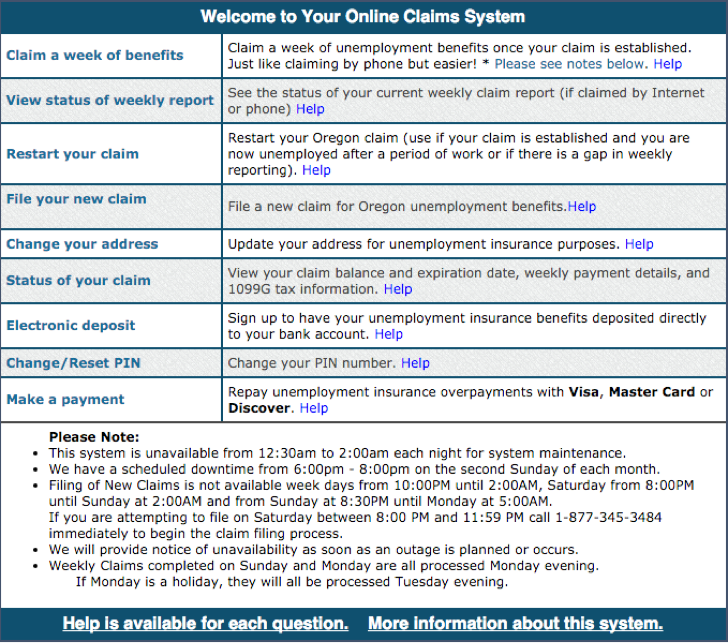 5. Read the instructions and notes first, and click on "Continue" if you agree to all the terms.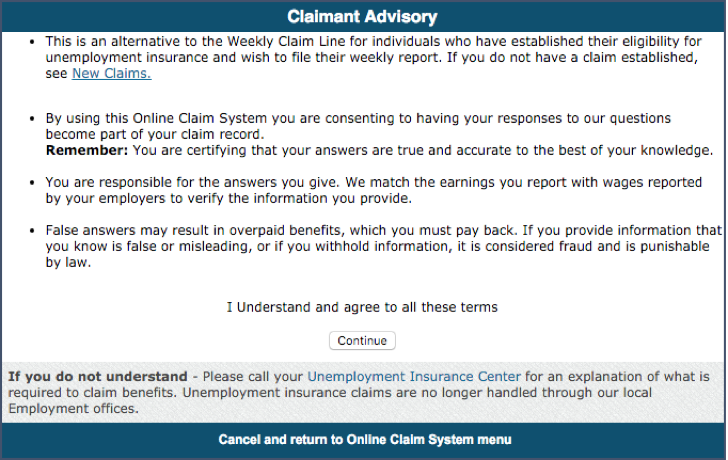 6. Click "Continue" to proceed.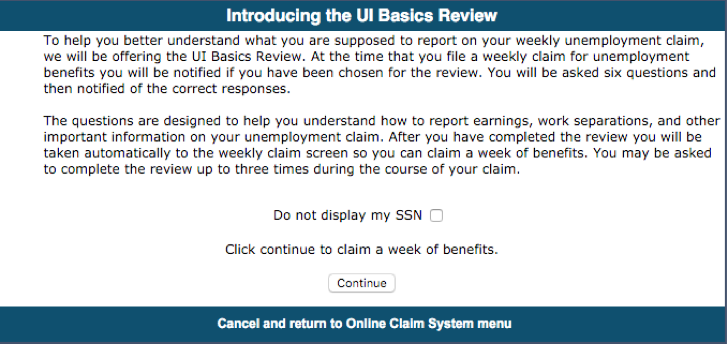 7. Enter your SSN you want to use as you make your claim. Click "Continue" to proceed.