How To Renew Driving License At Age 70 Or Over For Free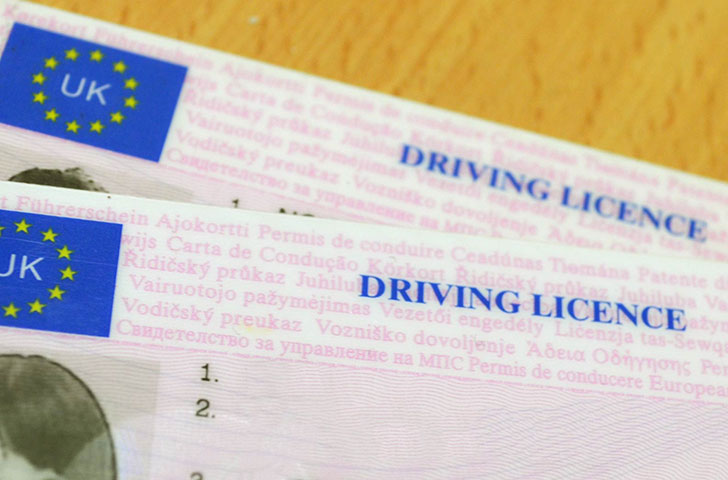 About Directgov
Directgov was digital service of the British government for people in the UK. People can view public sector information and services via this website. But it was replaced by Gov. uk on 17 October 2012. If you enter www.direct.gov.uk, it will redirect to the new website.
About Applying Online To Renew A Driving License At Age 70 Or Over
Directgov website allows 70 year old or older legal residents of Great Britain to renew their driving licenses over the internet. Remember that you cannot use the online service if you want to renew your C1 and D1 driving entitlement.
By applying to renew a driving license online at age 70 or over, you do not need to go to the transportation office during business hours and wait in a long queue. You can do it from your home or office PC at any time, which is convenient for you.
How Can You Apply To Renew A Driving License at Age 70 Or Over In UK?
Before you begin, you will need to prepare the following:
1. A device with internet access.
2. You need to be a legal resident of Great Britain and 70 years old or older.
3. Your UK passport.
4. Your driving license.
5. Your National Insurance number.
6. Your addresses in the past 3 years.
Detailed Instructions:
1. Go to the Apply online to renew your driving license at age 70 or over website at https://www.gov.uk/renew-driving-licence-at-70
2. Read the instructions first, and then click on the green button marked "Start now".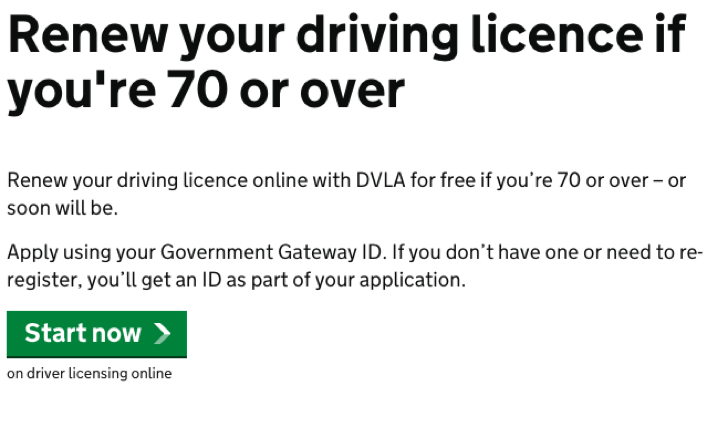 3. If you are a new user of the website, please click "Register". If you are an existing user, click "Log on".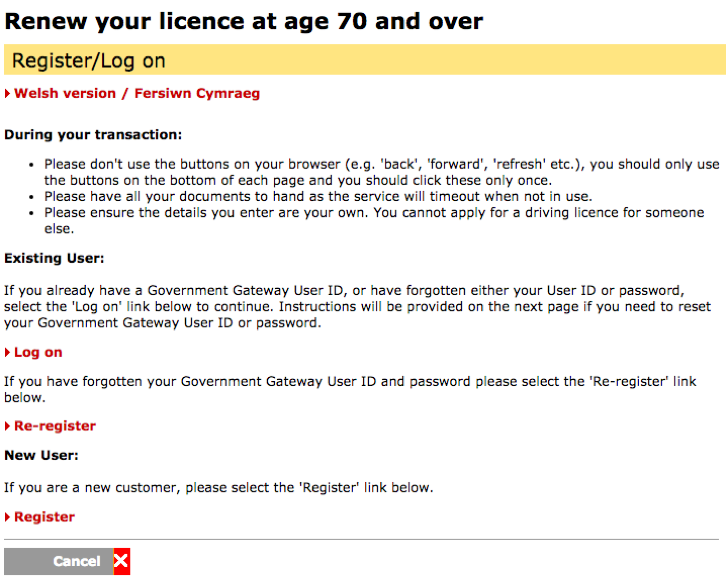 4. Click on the red "Next" button to continue.

5. Enter your personal information into the required boxes such as name, gender, date of birth, country of birth, and so on. Click on the "Next" button to continue.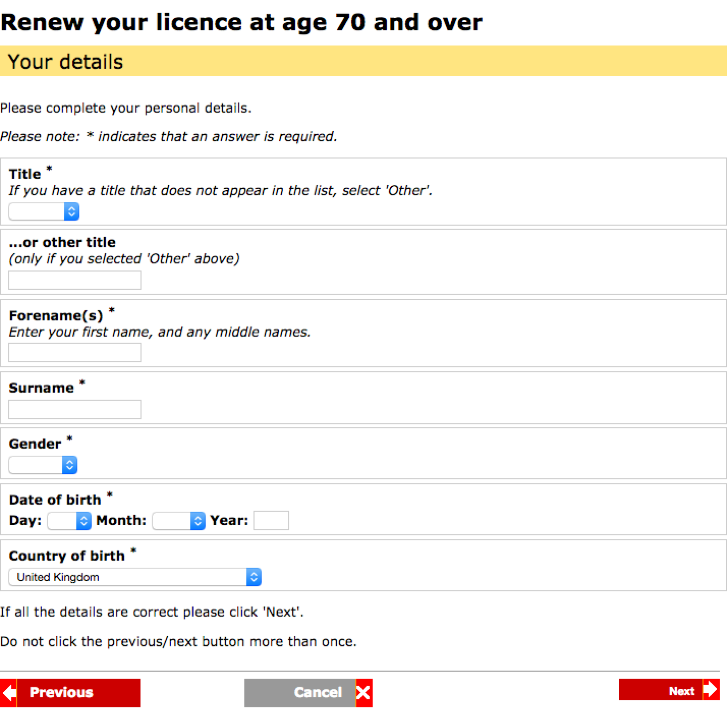 6. Follow instructions to finish the application step by step.
7. If you have any question or problem, please refer to Contact website at https://www.gov.uk/contact