How To Take Part In Home Depot Survey?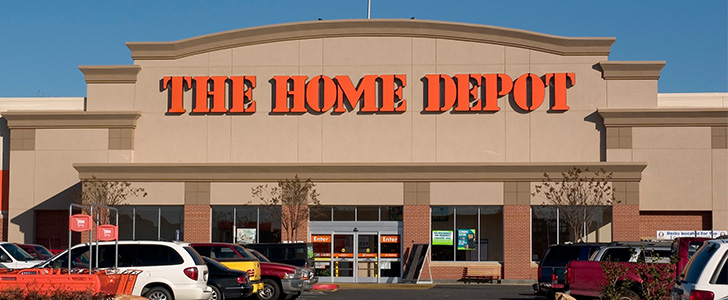 Home Depot has its operations in both the United States and Canada, providing its customers home improvement and decoration, furniture installment and repairing. Home Depot Opinion Survey is designed by the company aiming at generating opinions from its customers for the improvement of product quality and services. By participating the Opinion Survey, you will get a chance to win a Home Depot gift card valued at $5,000.
Instruction:
1. You need a recent receipt from Home Depot.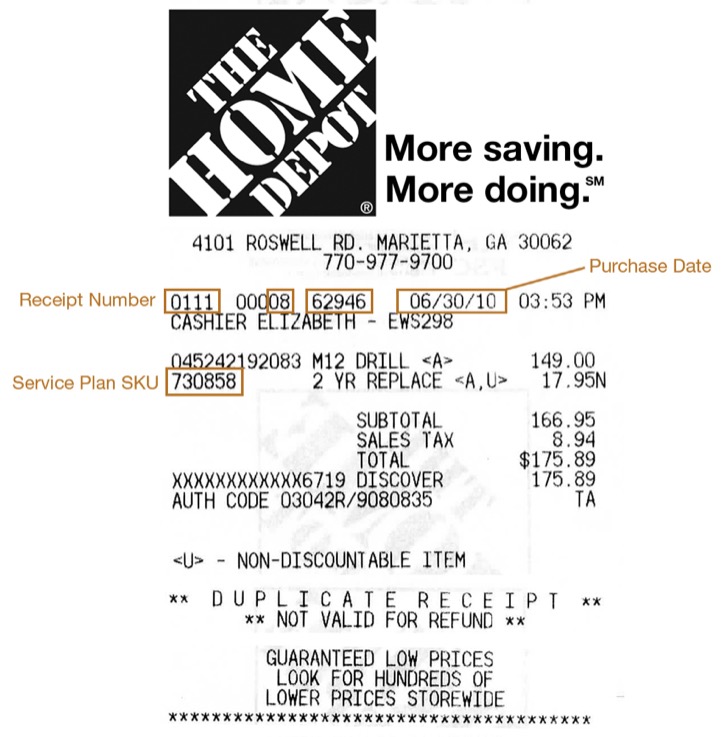 2. Visit Home Depot Opinion Survey at http://www.homedepot.com/opinion
3. Choose the language you prefer to take the survey: French, Spanish or English. Enter your five-digit zip code if you are in the U.S., or 6/7 character postal code, if in Canada.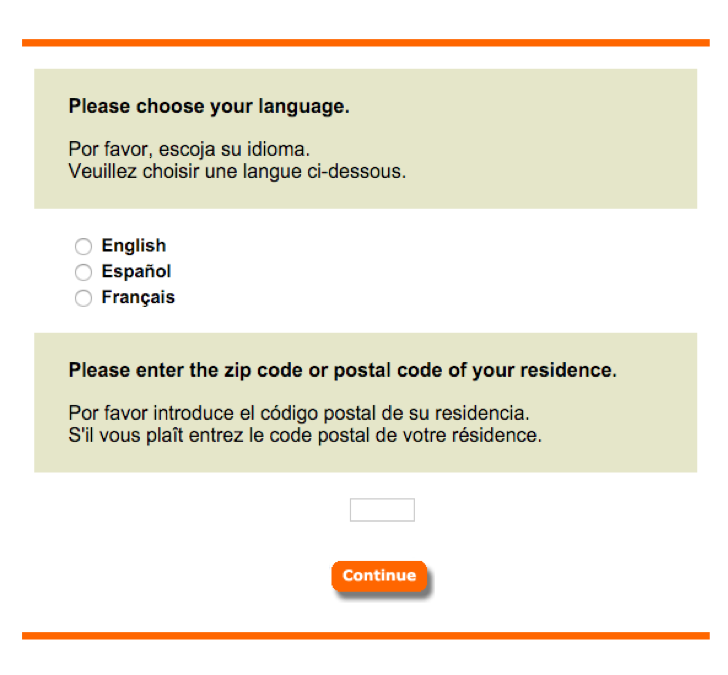 4. Read the instructions first, and click "Continue".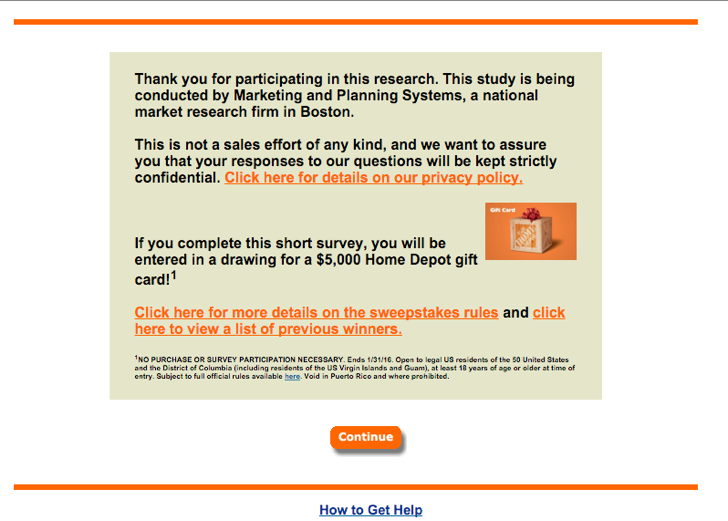 5. Enter your user ID and password as shown on your receipt. Click "Continue" button to proceed.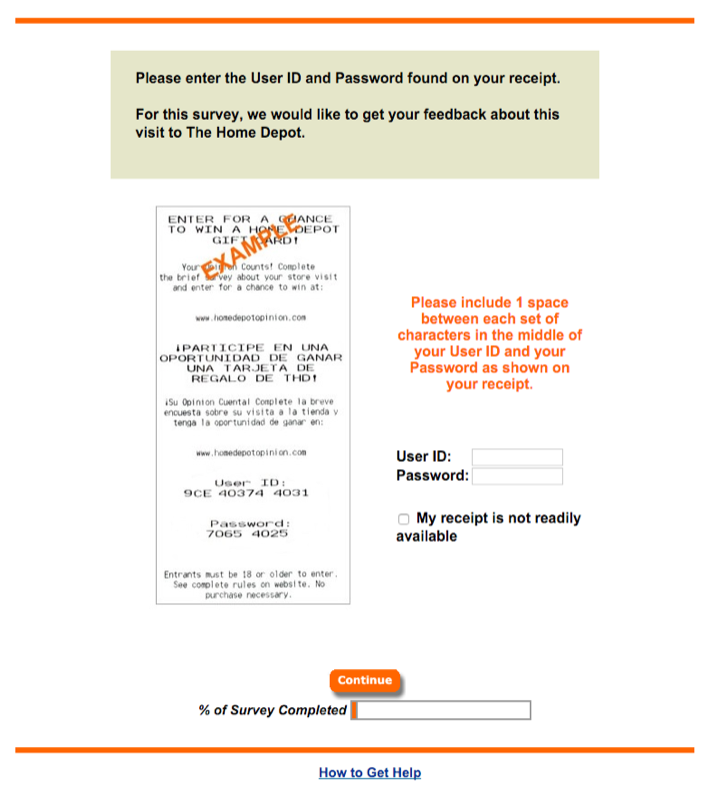 6. Answer the survey questions according to your shopping experience and habits.
7. Fill in your personal information (name, address, and so on) to enter the Home Depot $5,000 gift card sweepstakes drawing.
8. If you have any questions about the sweepstakes, please refer to http://www.homedepotopinion.com/Surveys/THD/CustSat/sweeps_US_en.htm?date=12/28/2015