How To Take Part In Kohl's Customer Satisfaction Survey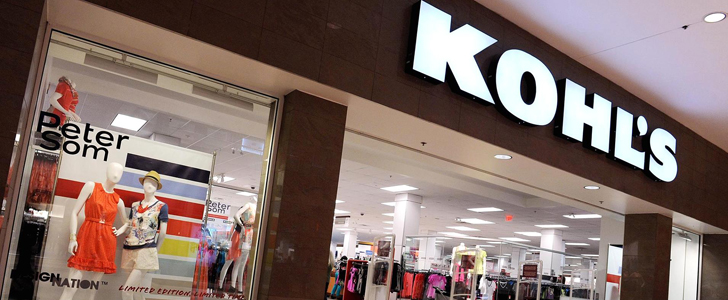 About Kohl's
Kohl??s is a department store retail chain in the United States, headquartered in Menomonee Falls, Wisconsin, U.S.. It was founded in 1962. With the slogan "Expect Great Things", Kohl??s operates 1,162 stores in 49 states and it has become the second largest department store in America, as of 2013.
About Kohl's In-Store Survey
Kohl's In-Store Survey is an online activity for the company collecting feedbacks from its customers. By learning what its customers need or how its customers think about their service or products, the company can have a better understanding on how to improve their service.
Upon completion of the Survey, Kohl's will improve its services as best as they can so that customers will be able to have a more enjoyable shopping experience at Kohl's stores next time.
How Can You Take Part In Kohl's In-Store Survey?
Before you begin, you will need to prepare the following:
A receipt from Kohl's.
A device with Internet access.
Detailed instructions:
1. Go to the homepage of Kohl's In-Store Survey at: http://www.kohls.com/survey
2. Choose the language (English or Spanish) you would like to take the survey.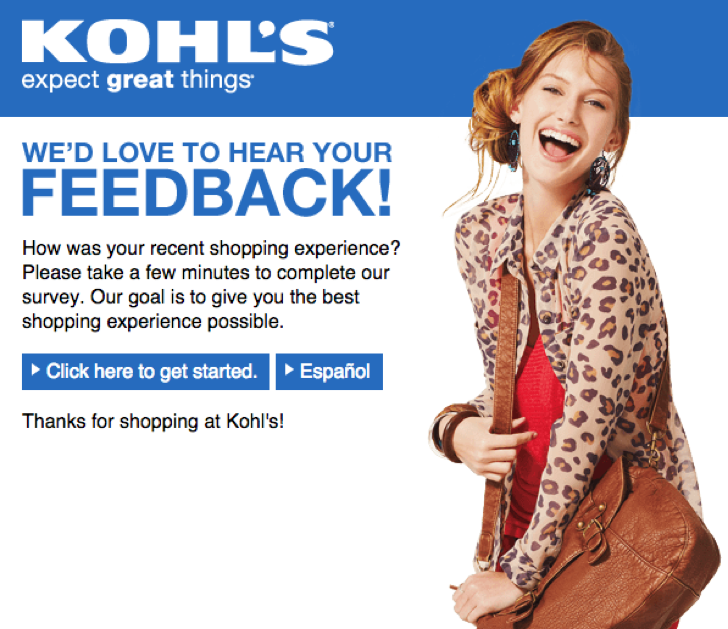 3. Enter the 4-digit store number and the access code on your survey invitation. Click on the blue "Start Survey" button to continue.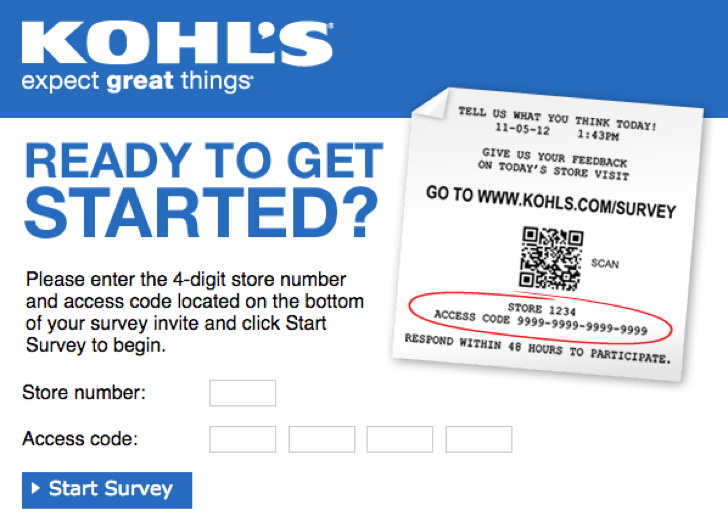 4. Rate your satisfaction with both the service and merchandise the company provided you one by one.
5. Answer a few questions about your experience at Kohl's.
6. Finish the survey step by step showed on screen.
7. For further information, refer to Kohl's Contact Us at: https://cs.kohls.com