How To Participate In Mark's Customer Satisfaction Survey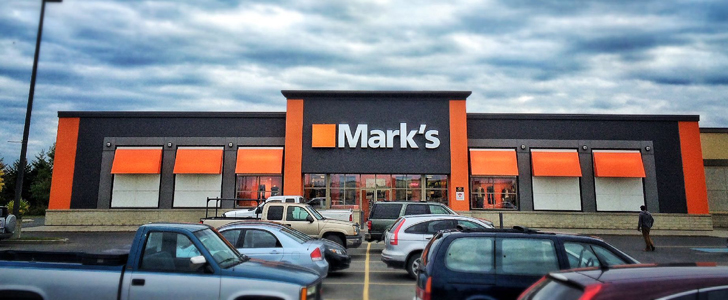 About Mark's Work Wearhouse
Mark's Work Wearhouse is an apparel and footwear retailer in Canada. It was founded by Mark Blumes in 1977 and headquarters in Calgary, Alberta, Canada. It operates over 380 stores in Canada and mainly sells casual and industrial wear.
About Mark's Customer Satisfaction Survey
Mark's Customer Satisfaction Survey is an online activity for the company collecting feedbacks from its customers. By learning what its customers need or how its customers think about their service or apparel, the company can have a better understanding on how to improve their service.
Upon completion of the Survey, you will receive $10 off of your next purchase of $40 or more and for 10 chances to win $1,000 cash daily. You will also receive a chance to instantly win other great prizes valued at $1,500 weekly!
How Can You Take Part In Mark's Customer Satisfaction Survey?
Before you begin, you will need to prepare the following:
1. A device with internet access.
2. A receipt from Mark's.
Detailed Instructions:
1. Go to the Mark's Customer Satisfaction Survey website at http://ww18.empathica.com/sxml/marksworkw/landing.html
2. Choose the language. Take English as an example. Click on the button marked ENGLISH.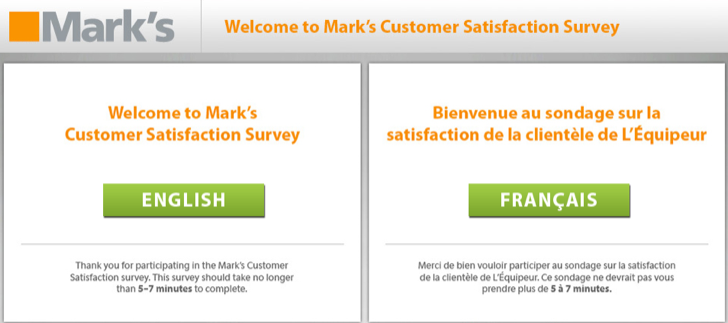 3. Enter the store number, which you can find on the receipt into the required box and then click on the button marked "ENTER".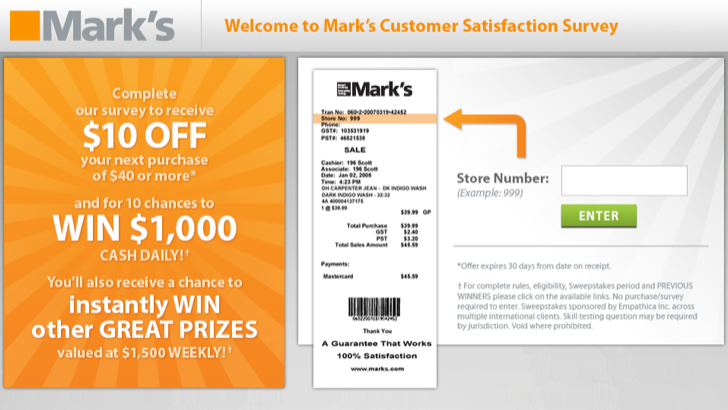 4. Answer the survey questions and follow instructions to complete the survey.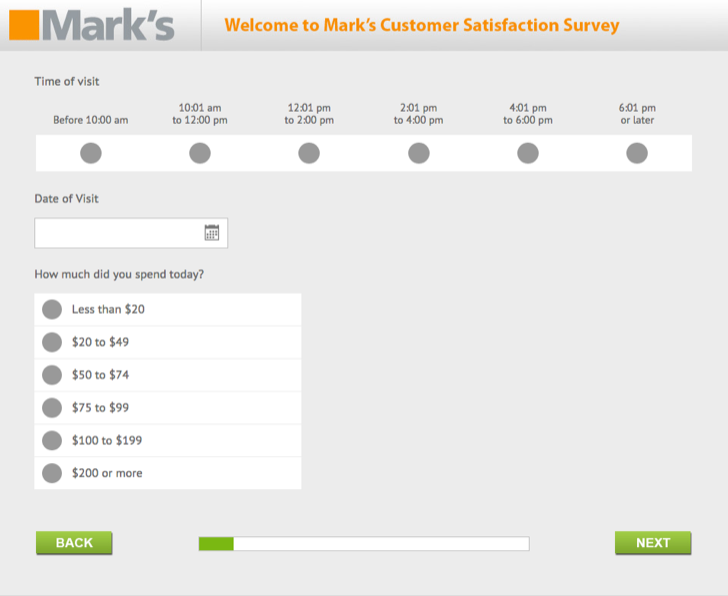 5. If you need any help, please refer to Contact Us page at: http://www.marks.com/shop/en/marks/Contact