How To Apply For Benefits At MI Bridges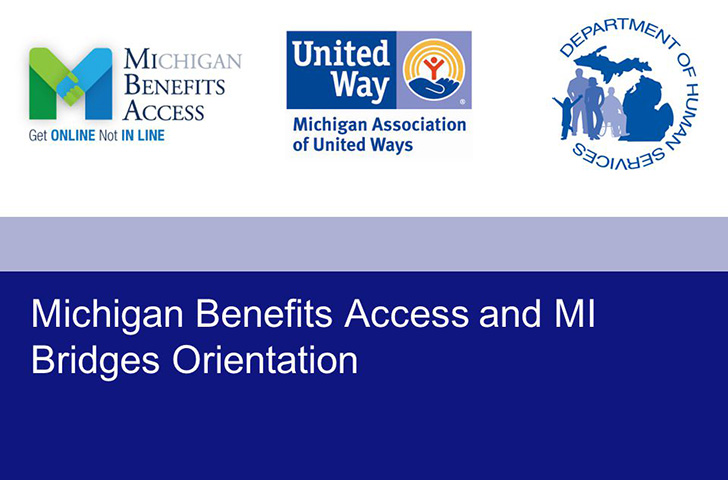 About MI Bridges
MI Bridges, also called Michigan Bridge Program, is one of the government programs, aiming to improve people's living standards. The MI Bridge Program is directly organized by Department of Human Services in the state of Michigan. All qualified candidates can apply for the program and gain benefits.
About MI Bridges Benefits Application
MI Bridges now allows qualified candidates to apply for benefits. Any one meets the requirement is able to file a claim for Food Assistance Program or State Emergency Relief-Energy. Once you have finished the application form, it will be sent to a DHS Office, and you will get responses as soon as possible.
It will just take you a couple of minutes to finish the application form, which is fairly convenient, quick and efficient. All you have to do is follow the steps and finish relevant questions. You will get feedback very soon. And once your situation is confirmed, you will get benefits immediately.
How Can You Apply For benefits At MI Bridges?
Before you begin, you will need a device with internet access.
Detailed instructions:
1. Go to MI Bridges sign in page at: www.michigan.gov/mibridges, and click "Apply for Multiple Benefits" to start.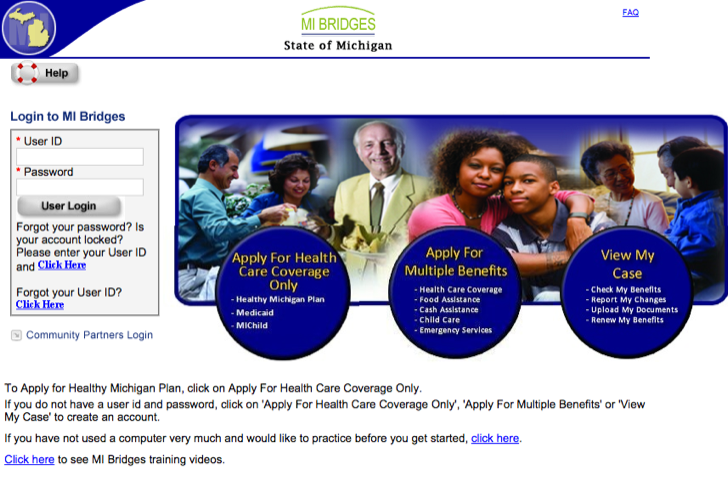 2. Select the first choice, and click "Next" to continue.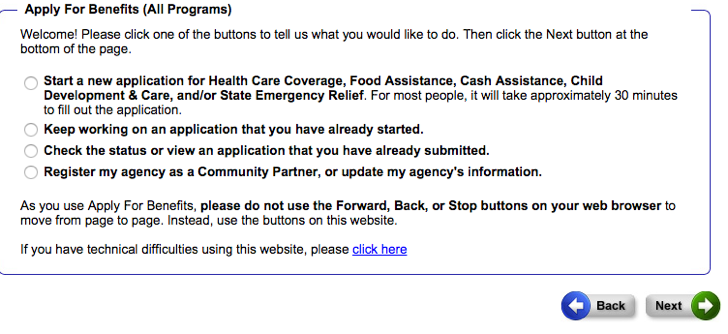 3. Before you get started, you need to create an account. Choose "Create an account" to continue.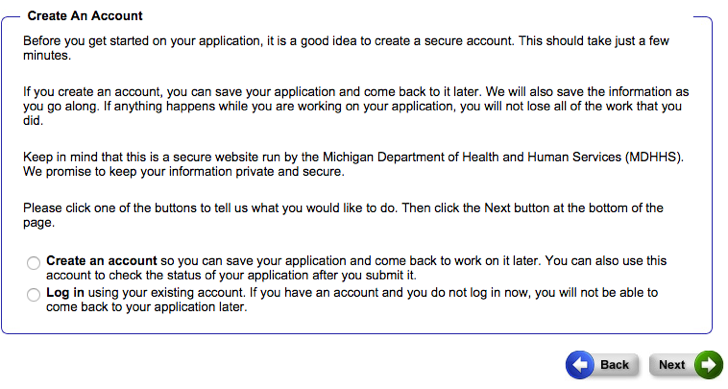 4. Enter your name, user ID and Password, secret questions, submit when you have finished. Login after you have created your account.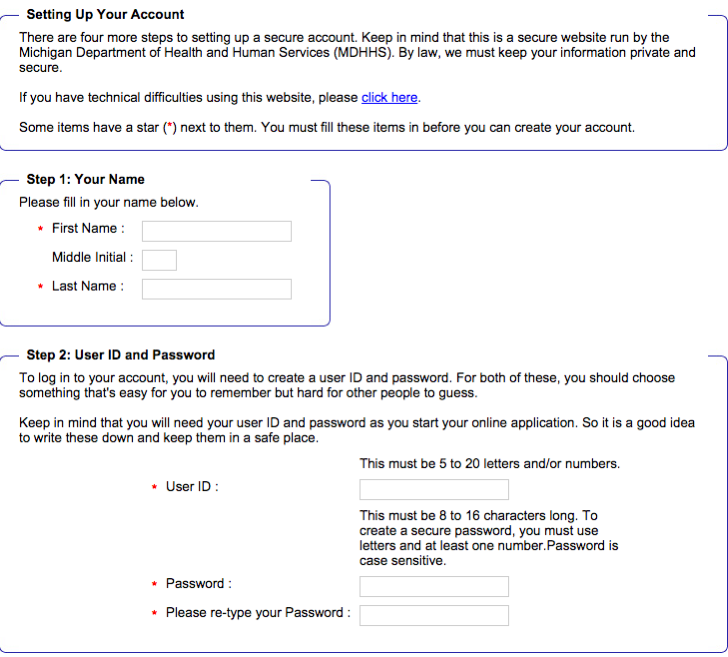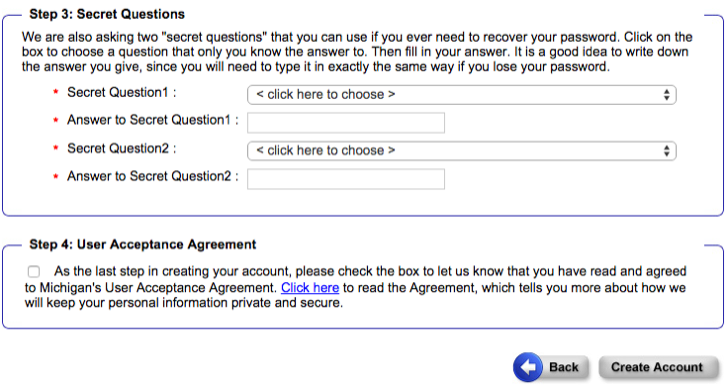 5. Choose the type of computer you are using now, to ensure the security. Click "Next" to continue.
6. Read the requirements, and click "Next" to get started.
7. Follow the instructions step by step to finish the application.
8. If you have any questions, please refer to Help and Contacts website at: http://www.michigan.gov/som/0,4669,7-192-29938_31940---,00.html