How To Participate In Pier 1 Customer Experience Survey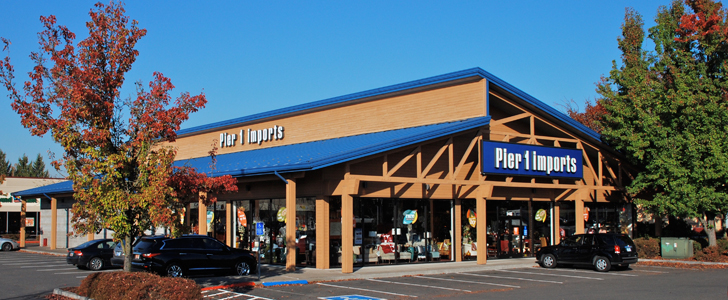 About Pier 1 Imports
Pier 1 Imports is a furniture retailer, which mainly sells imported home furnishings, decorative accessories and furniture. It was founded in 1962 and headquarters in Fort Worth, Texas, U.S.. Now it operates more than 1,000 stores across the United States, Canada, El Salvador and Mexico.
About Pier 1 Imports Customer Experience Survey
Pier 1 Imports Customer Experience Survey is an online activity for the company collecting feedbacks from its customers. By learning what its customers need or how its customers think about their service or products, the company can have a better understanding on how to improve their service.
Upon completion of the Survey, you will have a chance to win a $1,500 Pier 1 Gift Card, plus 25 chances to win a $500 Pier 1 Gift Card.
How Can You Take Part In Pier 1 Imports Customer Experience Survey?
Before you begin, you will need to prepare the following:
1. A device with internet access.
2. A valid receipt from Pier 1 Imports.
Detailed Instructions:
1. Go to Pier 1 Imports Customer Satisfaction Survey website at: www.pier1.com/feedback, and then click on the button marked "Take Survey Now".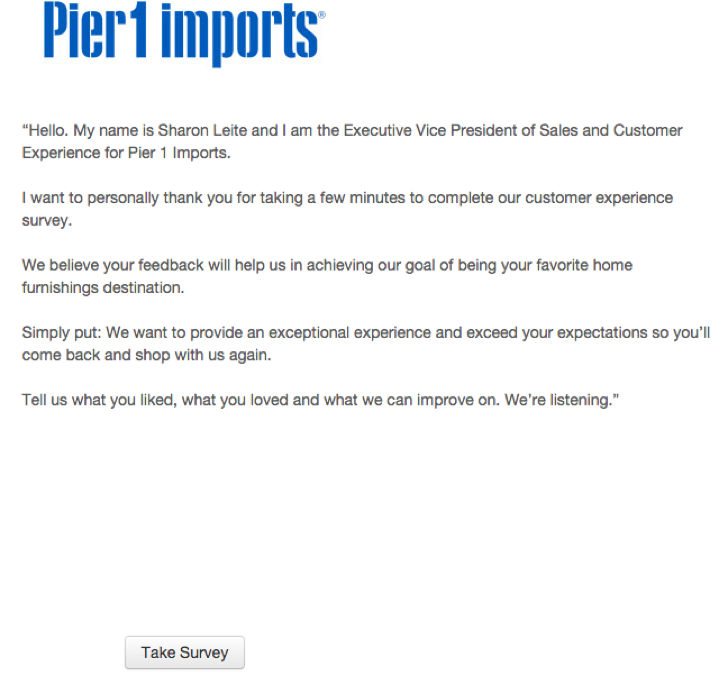 2. Select when you made your purchase and your age. Enter the store number, transaction number and register number which can be found from your receipt. Type in the characters you see in the box. Then click "Submit".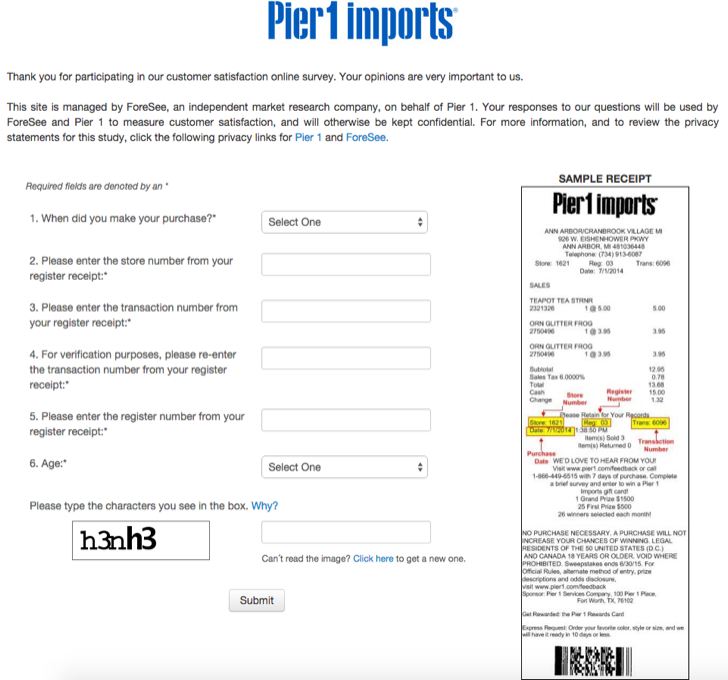 3. If you want to know anything about the sweepstakes, please go to: http://demandware.edgesuite.net/aaid_prd/on/demandware.static/Sites-pier1_us-Site/Sites-pier1_us-Library/default/v1398190408371/pdf/SweepstakesRules_EN.pdf
4. For further information, please refer to Support page at: http://www.foreseeresults.com/TechSupport.shtml?user_sid=14510096587511336841772132125273