How To Access Texas Surcharge Account Online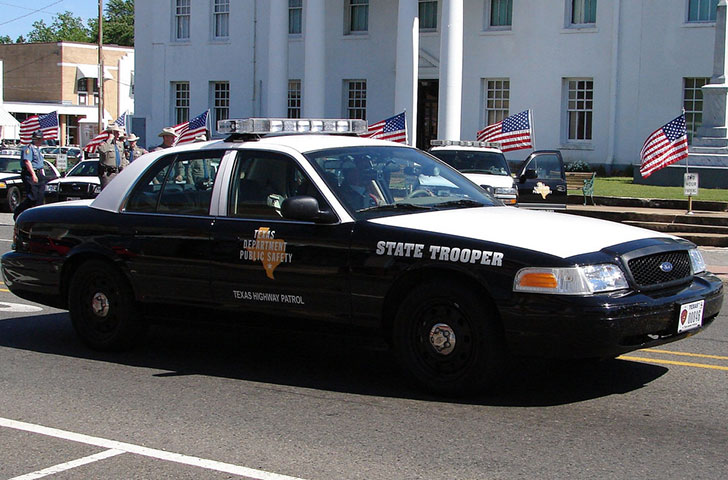 About Texas Department of Public Safety
Texas Department of Public Safety, also abbreviated as DPS, is a department of the Government of the State of Texas. It is headquartered at 5805 North Lamar Boulevard in Austin, and responsible for vehicle regulation and statewide law enforcement.
About Online Service of Texas Department of Public Safety
The Texas Department of Public Safety provides online service that allows drivers in the state to check the current surcharge accounts and pay the surcharges. The surcharges do not include other reinstatement fees used for other administrative determinations, disqualification or suspension, e.g.
By accessing Texas Surcharge account, you will be able to check your account information and pay the surcharges whenever and wherever you want. The service is free of charge.
How can you access Texas Surcharge account online?
Before you begin, you will need to prepare the following:
1. A device with internet access.
2. Current Texas Driver License or I.D. Card number.
3. The reference number from the Surcharge notice letter.
4. A valid credit or debit card.
5. A valid checking, savings, or money market account.
Detailed Instructions:
1. Go to the Texas Department of Public Safety Driver Responsibility Surcharge Online Services website at: www.txsurchargeonline.com
2. Click "Online Services" at the top of the page.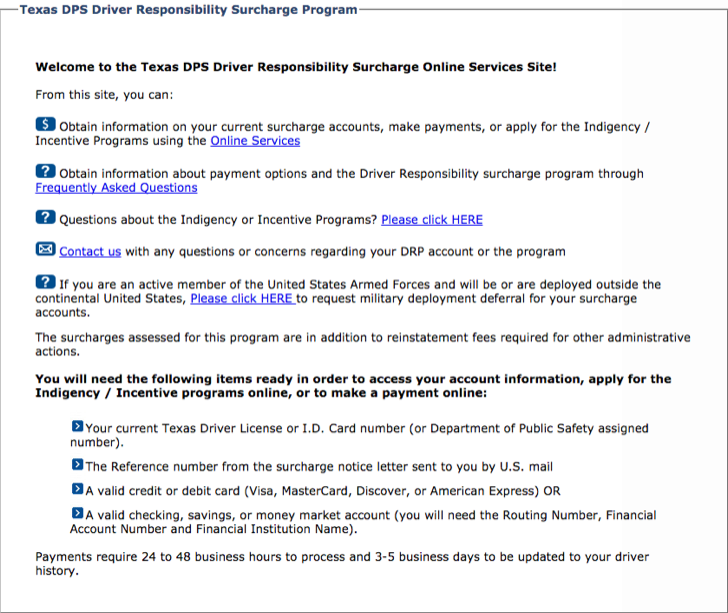 3. Enter the Texas Driver License or I.D. Card number, date of birth, last name and zip code into the required field, and click the button marked "Login".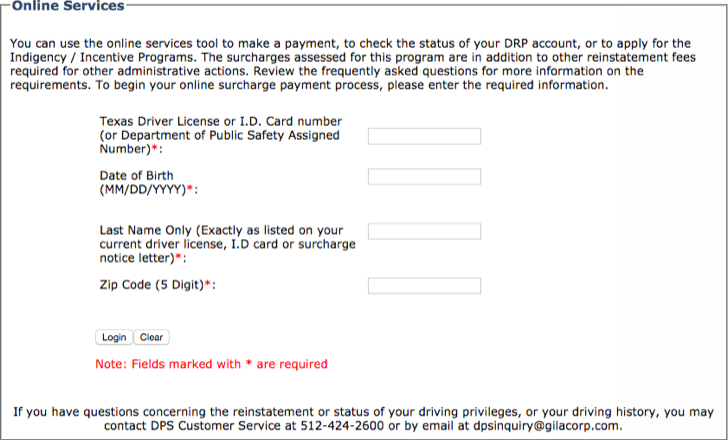 4. For further information, refer to the FAQs website at: https://www.txsurchargeonline.com/FAQ.aspx