How To Get An Apology from United Airlines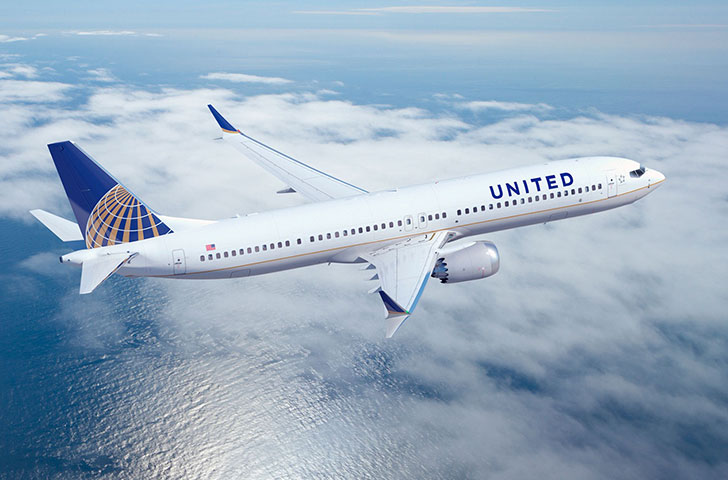 About United Airlines
United Airlines, also known as United, is a major Airline in America. It was founded on April 6, 1926 as Varney Air Lines, and its headquarter is in Willis Tower, Chicago, Illinois, USA. United Airlines has about 84,000 employees, as of 2015.
About Apology from United Airlines
When you were travelling with United Airlines, if you have just experienced an inconvenience, you can ask for a claim and the United Airlines will offer you a token to express their apology. All you need to do is provide the United Airlines with detailed information about your travelling.
It is fairly easy for customers to contact the United Airlines and get an apology from it. It will just take you a couple of minutes to complete the goodwill offer, afterwards, the service personal will contact you and give you feedback as soon as possible, and you will receive a token as well.
How Can You Get An Apology From United Airlines After Experiencing An Inconvenience?
Before you begin, you will need a device with internet access.
Detailed Instructions:
1. Go to the United Airlines Customer appreciation page at: www.united.com/appreciation
2. Answer some questions. Follow the instructions and complete the form. You will get feedbacks from the United Airlines soon.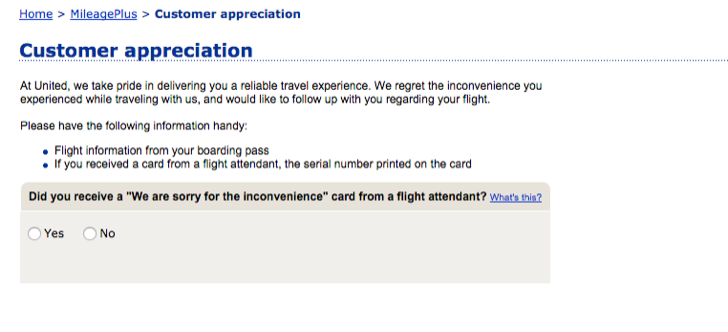 3. If you need any help, please refer to Contact Us website at: https://www.united.com/web/en-US/content/Contact/default.aspx