How To Register For Vodafone My Account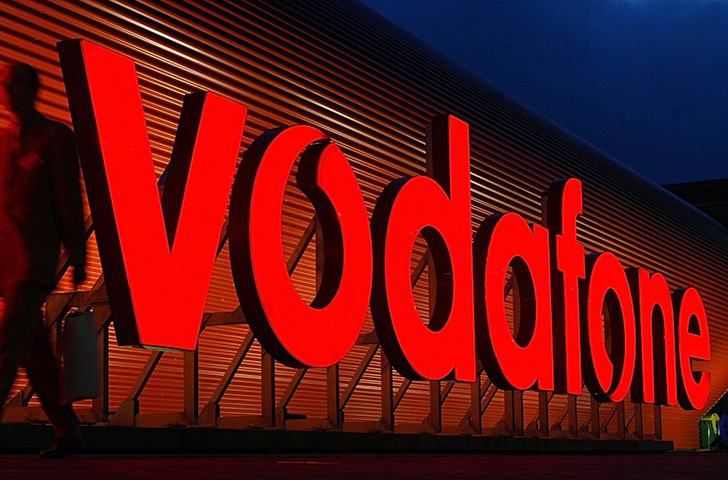 About Vodafone
Vodafone is a multinational telecommunications company. It was founded in 1991, and its headquarter is London, United Kingdom. Its main products include fixed line and mobile telephony, internet services and digital television.
About Vodafone My account
Vodafone has provided Vodafone My account to its Pay Monthly account holders. Users can manage their Vodafone Pay monthly account over the internet.
Upon completion of signing up for Vodafone My account, you can manage your Pay monthly account much better, including review itemized bills and pay bills online, monitor your minutes usage, access services like My music and My alerts, as well as sign up for subscription services like Mobile TV.
How Can You Register For Vodafone My Account?
Before you begin, you will need a device with internet access.
Detailed Instructions:
1. Go to the Vodafone My account signing up page at: www.vodafone.co.uk/myaccount
2. Click on the button marked, "Register Now".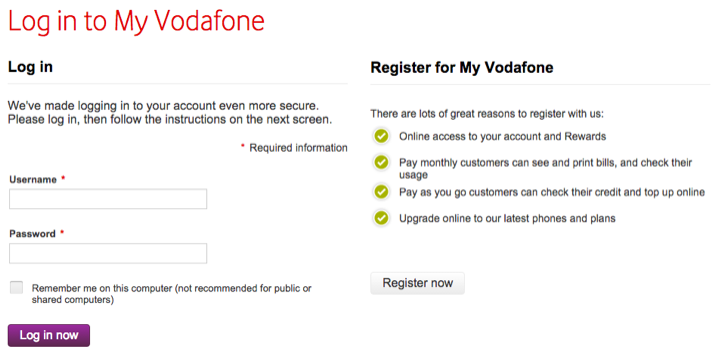 3. Enter your Vodafone number into the required field and then click on the button marked, "Start your registration".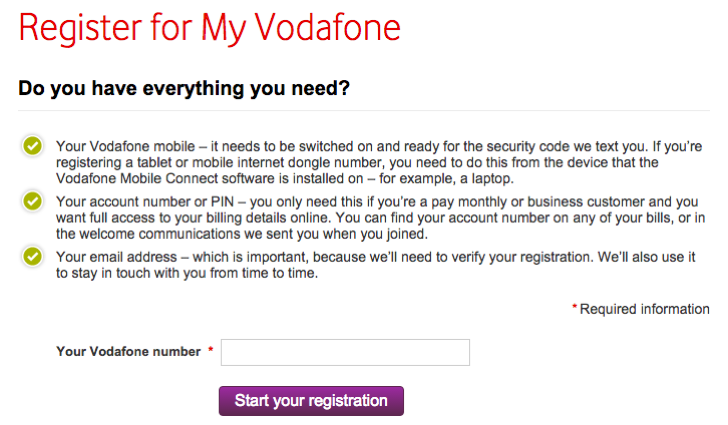 4. Follow the instructions step by step to finish the registration.
5. If you have any further questions about Vodafone My account, refer to Help and Support page at: http://support.vodafone.co.uk/